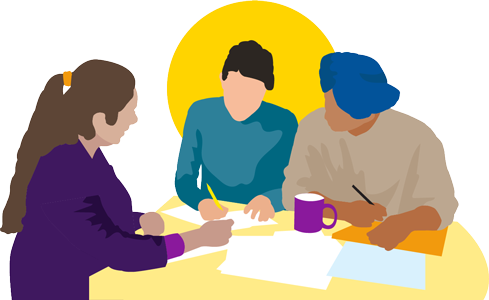 Feel Good Suffolk is here to help you every step of the way!
This website is full of useful information, links and advice on how to make positive, healthy lifestyle changes.
If you would like support you have the following options:-
1) Complete a self-referral form via the link below and a member of our team will get back to you to discuss options and eligibility.
2) Call our free phone number and someone will complete the referral with you over the phone.
3) Send us an email with your query and again a team member will be in touch. 
If you wish to make a referral into the Feel Good Suffolk service, your Feel Good Suffolk Advisor can support you to access information contained on this website or community assistance local to you.
They can also advise you on the eligibility criteria for more intensive levels of support around managing a healthy weight, stopping smoking and being more active.
Call us
            Call this number to speak to your local              Customer Service team who can help you complete a referral to Feel Good Suffolk.
Message us
Please contact us here for general enquiries only.
The self-referral form can be accessed by clicking the 'make a referral' button above.