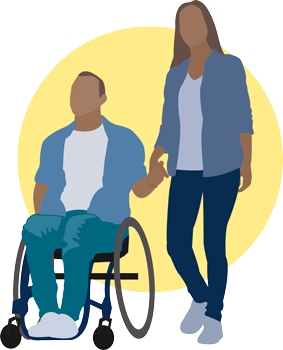 Feel Good Suffolk, in partnership with Ramblers UK, are offering free, organised group walks across Suffolk.
Ramblers Wellbeing Walks groups are found all over England and there are some within easy reach of where you live in Suffolk. From gentle strolls along the Suffolk Coast to County Park walks, Wellbeing Walks offer something for all ages and abilities.
All our short group walks are led by an experienced Ramblers Wellbeing Walks leader along tried-and-tested, easy-to-reach routes.
Because you'll be walking with others, you'll feel safe, be supported, and have fun along the way. Everyone stays together, so you don't need to worry about being left behind.
We're a friendly bunch too and you'll get the warmest of welcomes.
Walking is one of the easiest ways to be more active, manage your weight and become healthier (find out more about getting started and how to walk safely at NHS Walking for Health). A brisk, daily 10 minute walk has lots of health benefits and joining a walking group can help you stay motivated.
A regular walk can help you:
manage health conditions
build stamina
improve your sleep
boost your energy and mood
lower anxiety and stress
Wellbeing Walks are a great way of being more active, meeting new people, and taking care of yourself.
The walks are led by dedicated volunteers, many of whom started as walk participants themselves. Our volunteers want to share their love of walking with others as they know first-hand how valuable walking is to our health and wellbeing.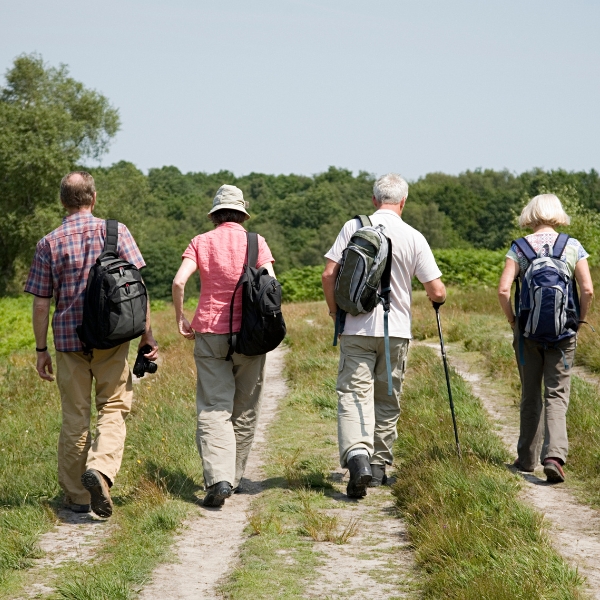 Watch the Wellbeing Walks video below:
Need help to be active? Get support local to you
If you wish to make a referral into the Feel Good Suffolk service, your Feel Good Suffolk Advisor can support you to access information contained on this website or community assistance local to you.
They can also advise you on the eligibility criteria for more intensive levels of support around managing a healthy weight, stopping smoking and being more active.